Are you new to the multisport world of swimming, cycling or running and would like to get ready for your first triathlon? Have you been exercising on a regular basis and are stuck in a rut? Or are you an accomplished triathlete trying to achieve a new personal record? No matter where you are in your journey, it's never too late to start asking for help. Here is what we do:
A big component of effective (doing the right thing) and efficient (doing the right amount) training is testing. We work with the ASU Athletic Performance lab in Phoenix to baseline your efforts. If you are outside of the Phoenix area, we will help you finding a place that provides quality results.
Planning around your expectations, considering time constraints and fitting the training schedule around your lifestyle is crucial to reaching your goals. We will help you to succeed and will make the most of your time available.
Analyzing your efforts and taking corrective measures are important. For one, we avoid wasting time with ineffective training, but we also make sure we continuously monitor progress for injury prevention. Staying healthy and being to enjoy your passion is important for any successful journey. Showing up injured due to overtraining is never a good start to a race.
Visual and video analysis to improve your swim stroke, improving your efficiency and speed, and reducing risk of injury.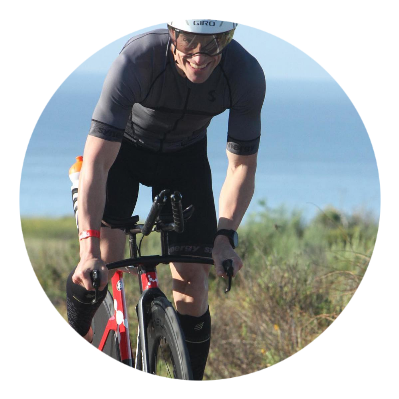 From bike fitting to bike handling and transitioning, we make sure you will feel comfortable on the bike.
While it seems just like putting one foot in front of the other, helping you to an efficient running style is key to fast splits on the 3rd discipline.
David Guenthardt, owner and founder of XPLICIT Training is a Swiss Triathlon and IRONMAN certified coach. Aside from his own success as Powerman Duathlon Worldchampion, XTERRA Worldchampion runner-up and multiple National Champion titles, he has guided multiple athletes to achieve their goals, personal PR's, IRONMAN Worldchampionship qualifiers, and Boston Marathon qualifiers. David knows what it takes to perform at performance, but also how to set appropriate rest periods to minimize the chance of injuries.